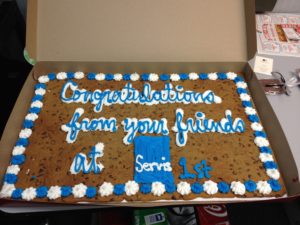 HUNTSVILLE, AL May 20, 2014 – QTEC, Inc. was recognized as one of the "Best Places to Work" in Huntsville/Madison County for 2014, for the fifth year in a row. The announcement was made on 20 May 2014 at the 7th Annual Best Places to Work Luncheon, hosted by the Huntsville/Madison County Chamber of Commerce and the North Alabama Society for Human Resource Management (NASHRM) at the Von Braun Center. Over 200 companies were nominated and more than 60 qualified for the annual award, which is based on employee-completed surveys.
Kathy Broad, QTEC Inc. CEO states, "QTEC is truly honored and humbled that we were selected to be the recipient of this prestigious award for the fifth year in a row! We feel fortunate to come to work every day in an organization that cultivates excellence. It's our goal at QTEC to be a 'Best Place to Work', and this award belongs to our greatest asset – our employees."
QTEC, Inc. is dedicated to always placing our employees and customers first and by maintaining this commitment we believe we have a team that consists of the best and brightest Huntsville has to offer. Our employees embrace this dedication to excellence and we value the opportunity to provide our employees with a rewarding workplace that recognizes customer satisfaction that depends on happy employees. We are honored that our employees have once again named QTEC, Inc. as a Best Place to Work.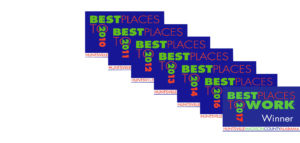 In addition to winning Best Places to Work for five years in a row, QTEC, Inc. has also fostered a winning environment amongst our employees. We are proud to announce that Kelly Foshee was honored with the 2012 "Most Valuable Employee" in Huntsville/Madison County. Kelly was one of the 12 winners chosen from a field of over 4,000 local employees that were nominated by their fellow employees for "going the extra mile" and having a strong, positive impact on their company. Don Estes from QTEC, Inc. was also recognized as a contender for this award.
Congratulations to the entire QTEC Team!
Huntsville/Madison Country Chamber of Commerce, Initiatives Magazine, Best Places to Work articles.
2014 BPTW Iniatives Magazine Article
2013 BPTW Initiatives Magazine Article
2012 BPTW Initiatives Magazine Article
2011 BPTW Initiatives Magazine Article