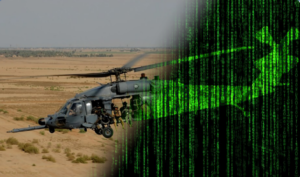 QTEC Aerospace has been selected as the prime contractor for the U.S. Air Force (USAF) "Rotary Wing Condition Based Maintenance Plus (CBM+) and Health and Usage Monitoring System (HUMS) Engineering Support for Special Operations Forces/Personnel Recovery (SOF/PR)" Program. This important program will benefit the USAF by reducing operational risk, improving safety, reducing sustainment costs, and improving aircraft availability. QTEC CEO/President Carol Daniel stated "we are proud to continue our support to the USAF mission and to drive changes that improve safety, increase readiness, and reduce costs.  As in all our programs, our priority is Warfighter success." QTEC Aerospace, along with their strategic partner, Mercer Engineering Resource Center (MERC), have been leading CBM+ efforts for all of the US Services for many years.
About QTEC Aerospace
QTEC Aerospace is a woman owned small business headquartered in Huntsville, Alabama that provides engineering support services in the missile defense, air defense, aviation, and civilian space markets.  For more information, see the web site at https://qtecinc.com.