Carol H. Daniel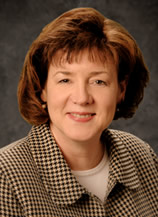 President
Ms. Daniel (Carol) is a native of North Alabama. She is a Systems Engineer with over 30 years of experience in the Missile Defense domain.
In 1985, Ms. Daniel joined a team of engineers working on what was to become the Ground-based Midcourse Defense (GMD) Program. This team developed an early simulation that was used to prove President Reagan's Star Wars vision could become a reality. Ms. Daniel participated in early study programs which defined and demonstrated the application of Model-based Systems Engineering (MBSE) processes and techniques to information-intensive, distributed missile defense systems. In doing so, she established herself as a leader in the practical application of MBSE methods to system engineering and development. Recognized as an integrator of methods and artifacts across the engineering and development lifecycle, Ms. Daniel has held numerous programmatic and technical leadership roles.
Ms. Daniel has held increasingly responsible management positions at Nichols Research, Schafer Corporation, and now at QTEC Aerospace, where she leads Business Development activities for the company and provides oversight of QTEC sectors: Astronautics, Aviation, Missile Defense, and Space & Missile Systems. She led QTEC's successful completion of the Department of Defense Missile Defense Agency Northrop Grumman Mentor Protégé Program, receiving the distinguished Nunn Perry Award.