Carol H. Daniel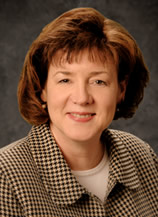 Carol H. Daniel, CEO/President
Ms. Daniel (Carol) joined QTEC Aerospace in 2013 as Director of Business Development (BD) and manager for the QTEC Aerospace Missile Defense sector. While in this role, she led QTEC's successful completion of the Department of Defense Missile Defense Agency Northrop Grumman Mentor Protégé Program, receiving the distinguished Nunn Perry Award. In 2018, Carol was appointed President and led the company to be recognized by Inc. 5000 as one of the country's most successful, fastest-growing private companies. At the retirement of Kathryn Broad in January 2022, Carol was named CEO.
As CEO/President, Carol is responsible for managing QTEC Aerospace as a Defense Contract Audit Agency (DCAA) and Federal Acquisition Regulations (FAR) compliant Women-Owned Small Business (WOSB). Her professional responsibilities include corporate oversight of financial and fiscal management, strategic planning, business development, operations, contracts, subcontracts, procurement, marketing, communications, human resources, payroll, quality, security, and safety. Carol is dedicated to ensuring QTEC Aerospace commitments are met with the highest level of integrity and embody the company's core values.
A native of North Alabama, Carol is a proud graduate of Auburn University. A Systems Engineer with over 32 years of experience in the Missile Defense domain, Carol is widely recognized in the industry as an integrator of methods and artifacts across the engineering and development lifecycle. Her work history includes numerous programmatic and technical leadership roles at Nichols Research and Schafer Corporation.
In 1985, Ms. Daniel joined a team of engineers working on what was to become the Ground-based Midcourse Defense (GMD) Program. This team developed an early simulation that was used to prove President Reagan's Star Wars vision could become a reality. Carol participated in early study programs which defined and demonstrated the application of Model-based Systems Engineering (MBSE) processes and techniques to information-intensive, distributed missile defense systems. In this initial stage of what would later become Ground-based Midcourse Defense (GMD) Program, she established herself as a leader in the practical application of MBSE methods to system engineering and development.
In recognition for her direct contributions to the advancement of systems engineering on major defense programs, including early and current versions of the GMD program, and the Integrated Air & Missile Defense (IAMD) Battle Command System (IBCS), the Huntsville Air Defense Artillery (ADAA) and North Alabama Field Artillery Associations (NAFAA) awarded Carol the 2021 Honorable Order of Saint Barbara.